It was a pleasure to be included on this development project with Suzu, from www.gourmetglow.co.uk
A bit about Suzu – Qualified Chef. Founder of Gourmetglow. Recipe Writer, Development Chef. Renowned for unique flavour combinations 🥑 www.instagram.com/gourmetglow
Tasked with a newly discovered bottle of Wild Arbour – Suzu set to work creating these outstanding treats! Very generously Suzu has shared her recipes with us all. Give it a go – take a snap and make sure to tagg us all – we'd love to see if you can make this at home following the method below. BUT above all – please enjoy the food…and thanks to Wild Arbour too.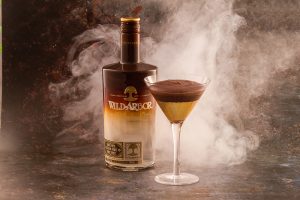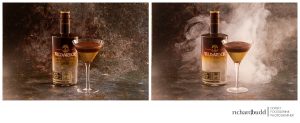 VEGAN CHOCOLATE MARTINI MOUSSE
INGREDIENTS
125ml Plant Milk
265g Vegan Dark Chocolate
330g Silken Tofu, drained
4tbsp Wild Arbour
¼ tsp Vanilla Extract
Pinch salt
METHOD
1. Place the milk in a pan and bring to a simmer over a medium heat (do not boil).
Allow to cool a little.
2. Melt the chocolate over a Bain Marie until molten.
3. Add the warm milk to the tofu and blend in a blender until smooth. Add the Wild
Arbour, Salt and Vanilla and blend again.
4. Blend this mix with the chocolate and pour into martini glasses (this can also be
chilled in a bowl). Chill for at least 2 hours until set.
–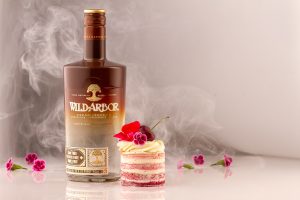 CHERRY MUDSLIDE LAYER CAKE
INGREDIENTS
CAKE
60ml Wild Arbour
315g Plain Flour
300g Caster Sugar
1 ½ tsp Bicarbonate Soda
½ tsp Salt
360ml Almond Milk
2 tsp Almond Extract
120ml Rapeseed Oil
1 tbsp White Wine Vinegar
10 Drops Food Colouring (optional)
BUTTERCREAM
550g Icing Sugar, sifted
120g Vegan Butter
60ml Almond Milk
1 tsp Wild Arbour
Fresh Cherries to decorate
METHOD
1. For the cake. Preheat oven 180C. Grease and line 4 x 8" cake tins, set aside.
2. Sift the flour into a bowl with the Bicarbonate Soda and Salt. Whisk in the sugar.
3. Mix the Milk, Almond Extract, Oil & Vinegar in a jug and pour into the dry
ingredients.
4. Whisk by hand until just combined (do not overmix) and divide into 4 bowls. Add 4
drops of colouring to one bowl, 3 to the next, then 2, then 1 drop to create
graduating colours. Mix gently then pour into the prepared tins.
5. Bake for 15-20 minutes until a skewer comes out clean. Leave to cool in the tins for 5
minutes before removing and cooling completely on a wire rack.
6. Meanwhile make the buttercream.
7. Beat the butter in a mixer for a minute until smooth. Add the icing sugar and beat
slowly until combined. Add the wild arbour and a splash of the milk and beat until
smooth. Add as much milk as you need to reach a buttercream consistency. If it
appears thin, sift in more sugar.
8. To assemble, use a cookie cutter to cut circles out of each cake. Starting with the
darkest, layer each cake, adding 1 tsp wild arbour to soak each layer, before
spreading with buttercream.
9. Set in the fridge until firm before icing the sides of the cake. Top with cherries and
serve.
–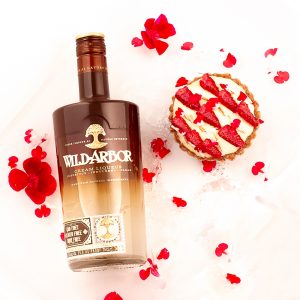 VEGAN WHITE RUSSIAN TARTLET
INGREDIENTS:
100g Brazil Nuts, toasted
50g Oats
150g Medjool Dates, pitted
1tsp Espresso Powder
Pinch of Salt
300g Silken Tofu, drained
2tbsp Wild Arbour
200g Vegan White Chocolate
1 ½ tbsp Milled Flaxseed
Seasonal fruit to decorate
METHOD:
1. Grease and line 6 mini tartlet tins with coconut oil, set aside.
2. Place the nuts and oats in a food processor, pulse until ground. Add the dates and
pulse again to form a paste. Add the espresso powder and salt, pulse again to form a
dough.
3. Divide the dough into 6 balls and flatten each one in a tartlet tin with your fingers.
Press up the sides of the tin and place in the fridge for a couple of hours to set.
4. Meanwhile, melt the chocolate over a Bain Marie until liquid.
5. Blend the tofu with the Wild Arbour until smooth.
6. Add the molten chocolate and flaxseed and blend again until smooth.
7. Divide between the tartlet cases and refrigerate for at least 4 hours to set.
8. Top with seasonal fruit if desired.
—
Photography (C) @RichardBudd
Recipes (C) Gourmet Glow
For more about Wild Arbour go to www.wild-arbor.com
ALL OF US NEED THE ELIXIR OF A LITTLE WILDNESS
INSIDE ALL OF US IS A WILD THING,
AND THERE'S ALWAYS BEEN A PART OF ME THAT NEEDED TO REBEL.
A SMALL VOICE AT FIRST, AND JUST SMALL THINGS.
BUT I STILL FELT SO GUILTY.
SEEMED LIKE EVERYWHERE I LOOKED THERE WAS TEMPTATION AND GUILT.
MY OWN GUILTIEST PLEASURE? CREAM LIQUEURS.
THE ONES THAT ALWAYS SUMMONED MY INNER DEMONS.
HOW CAN IT BE CREAMY BUT LAST SO LONG TUCKED AWAY IN GRANNY'S CUPBOARD? WHERE DOES THAT COLOR COME FROM?
AND WHAT ARE THOSE ARTIFICIAL INGREDIENTS THAT WE HAVE BEEN TOLD TO AVOID?
—