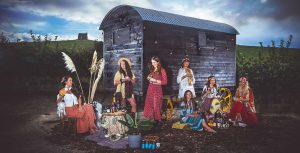 Christmas Cocktails – created by David Smith from DarkBear Bar – Bridport.
—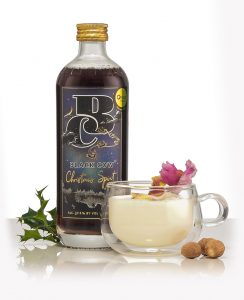 Cow Flipin (Black Cow)
Shake 50ml Black Cow Christmas Spirit, 60 ml double cream & 1 egg yolk with ice. Serve with grated nutmeg & Snapdragon Flower.
—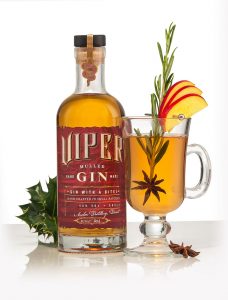 Snake in the Grass (Viper Mulled Gin)
Mix 50ml Viper Mulled Gin, 10ml Rosemary Syrup & 150ml Warm Apple Juice. Serve garnish with Apple fan and Rosemary Sprig.
*Rosemary Syrup
In saucepan add 200g sugar, 100ml Water & 2 Rosemary Sprigs. Simmer then sieve and bottle. Keep in the fridge.
—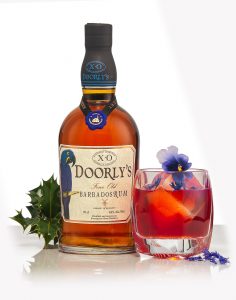 Sloe Fashioned (Doorly's X.O)
Stir 60ml Doorly's X.O, 25ml Sloe Liqueur & 10ml Maraschino Cherry Liqueur with Ice. Serve Garnish with Viola petal & Cornflower petals.
*Sloe Liqueur is sloe vodka.
Get social – @doorlys.uk
—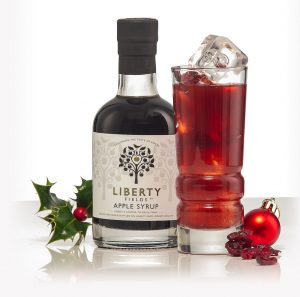 BOHO…HO…HO!… (LibertyFields Apple Syrup)
Shake 35ml Apple Syrup, 75ml Cranberry Juice, 1/2 Teaspoon Red Currant Jelly & 4 Mint Sprigs with ice. Strain & Serve. Garnish with Dried Cranberries.
—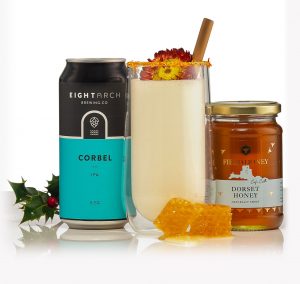 Corbel Drizzle (Eight Arch Corbel IPA)
Blend 100ml Corbel IPA, 25ml Field Honey Ginger Syrup, 25ml Lemon with Ice in a blender. Garnish with Marigold powdered rim & dried straw flower.
*Honey Ginger Syrup
Blend 200g Dorset Field Honey with 100ml Water & Knob of ginger. Sieve & Bottle. Keep in the fridge. 
www.8archbrewing.co.uk
www.fieldhoney.co.uk
—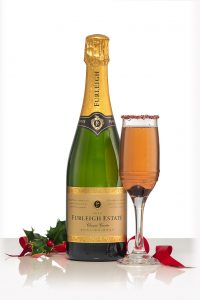 Festive Fizz (Furleigh Estate Classic Cuvée)
Drop a Luxardo Maraschino Cherry with juice into a glass. Top with Furleigh Classic Cuvée. Serve & Garnish Glass with fine cut rose petals.
—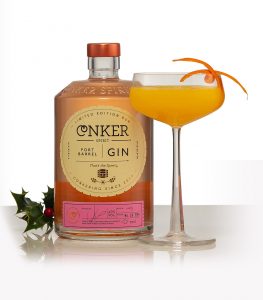 Last Port of Call (Conker Port Barrel)
Shake 50ml Conker Port Barrel, 15ml Apricot Syrup, 15ml lemon juice & 50ml Clementine Juice with ice. Sieve & garnish with clementine twist. Serve.
*Apricot Syrup
Poach Apricot and strain off the juice.
—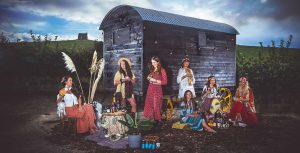 A bit about the shepherd's hut.
The shepherd's hut featured in this shoot was part of a lockdown project which started with photographer and designer Richard Budd sketching out the seed of an idea on a new type of electronic sketchpad – a reMarkable tablet. Richard Budd wanted to create a shepherd's hut using the skills of local people and sourcing the elements for it from local suppliers. Richard enlisted the help of local craftsman Lee Petherick to help him bring this idea to fruition and together they set about building the hut which is of rustic design but with a modern twist. It's been created and crafted in Dorset using local materials and now its finished its available for sale.
"The hut is truly a thing of beauty. We will be reluctant to see it go once it's sold to be honest, as we sit imagining it situated in our own garden space"

Richard Budd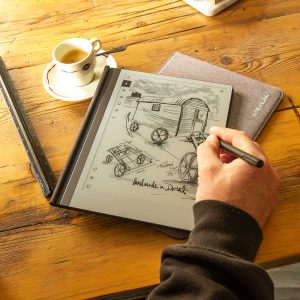 —
Thanks to –
Mixologist – Dave Smith – DarkBear Bar Bridport – www.darkbear.co.uk
reMarkable 2 – The next-generation paper tablet – www.remarkable.com
A Bit of Space – Dorset Shepherd Huts and Outdoor Living Spaces – www.abitofspace.co.uk
Edible Garnish / Flowers from www.PollysPetals.co.uk
Hair and Makeup by www.SianStone.co.uk
Thanks to the Models Left-to-Right – Emma, Meg, Laura, Tash, Jessica, Tanya and Lindsey.