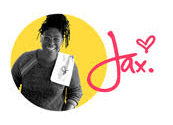 The story so far….
Since lockdown we've held seven food and drink chats – this is our 8th! To celebrate TWO MONTHS – of live food and drink chat I spoke to an extra special guest Jax Hamilton all the way from New Zealand! Yes, a late one for me and an early on for Jax.
I'd love to introduce the night in the established way – HERE'S THE LOCKDOWN BAND singing – Just Can't Get Enough…
—
Then over to THE CHAT WITH JAX's.
ENJOY…. (I'm off to the e-greenroom for a rum with the band!)
—
Richard Budd – talks food, drink and dreams with Jax Hamilton (AKA JaxFoodHax)
—
Giggles and Nibbles!
www.jaxhamilton.co.nz 
Check out my You Tube Channel : Jax Food Hax
Free to access. Easy to share.  Fun to learn
Cuisine Magazine : South Island Contributor
Social Me Dear :
–
Richard Budd is at www.RichardBudd.co.uk
his food&drink Photography is at www.DorsetFoodandDrinkPhotographer.co.uk
–
A massive thanks to Jax for making herself available for a natter. x Respect and Love RB