What a great guy and such nice words for Gyle59.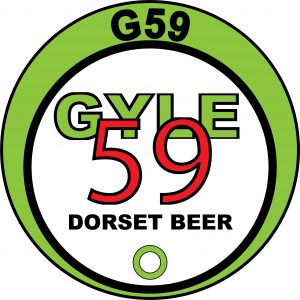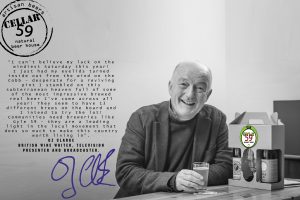 "I can't believe my luck on the windiest Saturday this year! I just had my eyelids turned inside out from the wind on the Cobb – desperate for a reviving pint I stumbled on this subterranean heaven full of some of the most impressive brewed real beer I've come across all year! They seem to have 13 different brews on the board and I intend to try the lot!

Communities need breweries like Gyle 59 – they are a leading light in the local movement that does so much to make this country worth living in".
Oz Clarke
British wine writer, television presenter and broadcaster.